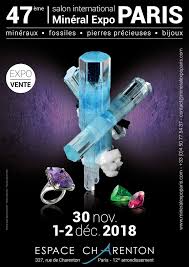 We were last weekend in Paris for the 47th edition of Mineral Expo Paris to present the GoSpectro.
This trade show brought together 200 exhibitors from around the world (gemologists, jewelers, resellers) to present and sell their most beautiful pieces: raw gems, faceted gems, unique jewelleries …
This moment of exchange with the gemologists community enabled us to better understand their requierements and expectations regarding a connected handheld spectrometer. A very positive and instructive moment for GoyaLab development
Rendez-vous at Sainte-Marie-aux-Mines from June 27th to 30th, 2019 for the International Mineral & Gem show.